Dr Christopher Lloyd Clarke (B.Sc, Msc.D.) hales from Victoria, Australia and has had the honour of working hand in hand with many therapists and holistic healers in his composing and creating music for relaxation, guided meditations and hypnosis sessions. He knows first hand the music that works well with meditation, as he has been composing music for as long has he has been practicing meditation, approximately 15 years now. He Says "I am keenly aware of how important music is to the healing arts. Music is the language of emotion and spirit and can do so much more than just sit in the background." Trax to Relax is honoured to be a part of Dr. Christopher Lloyd Clarke's meditation/composing journey and to share with you his wonderful healing work. Please take a listen to his music. We know you will be delighted.
Ascension By Dr Christopher Lloyd Clarke
Length: 1 hour (continuous music)

File: Instant MP3 Download
Price: $9.95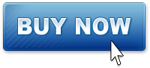 Ascension is one of the most relaxing and euphoric meditation music recordings you will ever experience. This beautiful music accomplishes something rather rare in that it is both relaxing and inspiring at the same time. Ascension will uplift you to an elevated state of consciousness while simultaneously relaxing you to your core…perfect for meditation and an enlightened musical experience.
Heaven and Earth By Dr Christopher Lloyd Clarke

Length: 1 hour (continuous music)
File: Instant MP3 Download
As I composed this music, I entered into a state of deep relaxation and entertained various mental pictures, like the image of a masseur – his hands gently kneading deep tissues, and images of light merging with flesh. I'm accustomed to writing music while in a meditative state of mind. I can sustain these light trance states for hours on end if necessary. But Heaven and Earth was a different story. Composing it and mixing it just made me so groggy! My body would become heavy and on more than one occasion I resigned myself to exhaustion and snoozed right there on the floor in my studio. It took over 8 months to complete this music. Heaven and Earth can be quite enveloping experience. It may make you feel very heavy, it can lead to emotional releases, and if you are in need of healing it will encourage you to take the rest you need.
Constellation